A 130,000 sq ft Amazon logistics facility has been completed in Hamburg. The site, developed by Gazeley, will be used for distribution across Northern Europe.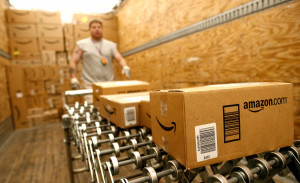 The facility is located close to the Port of Hamburg and Hamburg Airport.
The building includes a number of innovative features, including a virtual firewall with additional sprinkler heads to ensure a seamless implementation of conveyor and robotics systems.
"Our ability to provide this state-of-the-art logistics centre within 6 months of our customer's' decision to proceed, highlights our flexibility when delivering for our customer base," said Ingo Steves, managing director, Northern Europe, Gazeley.
"This building will provide excellent transport links to key cities as well as first-class sustainability initiatives that achieved us a German DGNB Gold certification."