DPDgroup, parent to DPD and Interlink in the UK, saw operating profit rise 20 per cent to £106.1m in the year to 4th January 2015 from £88.4m the year before.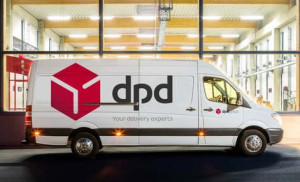 The group, which changed its name from Geopost UK Ltd to DPDgroup UK Ltd earlier this year, reported a 26 per cent rise in turnover to £872.5m, according to its financial statement for the year.
The company, which is owned by La Poste (the French post office), said growth in outbound international services was faster than that of domestic services.
It has been introducing a range of new delivery options for customers. It introduced the DPD pickup service allowing customers to choose the point of sale to have their parcel delivered to the nearest DPD pickup point. There is also an "inflight" option to enable delivery to be diverted to a local pickup point.
Sunday delivery was introduced in 2014 for both DPD and Interlink customers, and it described this, together with the Predict one-hour delivery window as "a real game changer" for the delivery market.
DPD has invested £100m in a new hub at Hinckley which became operational in August 2015 extending DPD's capacity by an additional 65 per cent.
It has also been investing in its "Follow My Parcel" service to provide more choice with a range of 'in-flight' delivery options.
The UK accounted for most of DPDgroup's sales – some £780.4m. But the acquisition of a 63.5 per cent stake in wnDirect has increased its international business. Turnover for Europe was £53m, and for the rest of the world was £39m. Group pre-tax profit was £104.3m, up from £87.2m the year before.