Traffic jams built up quickly around Shepherd's Bush Green on Wednesday morning (10th February) after this low-loader got stuck as it was turning into the Westfield Shopping Centre, where a large extension to the complex is being built.
The driver said that, as he was making the turn into the site, the rear wheels of the tractor unit slipped on a patch of oil and the force of the trailer drove the tractor unit into the kerb where it stuck fast.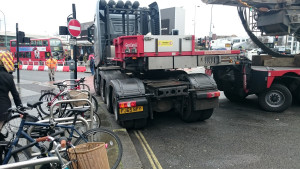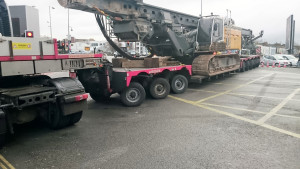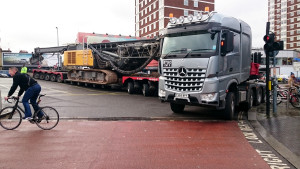 Fortunately, no damage was done, but the road remained blocked until a recovery vehicle arrived which was large enough to pull the trailer back to free the tractor unit.