SUPPLY CHAIN EXCELLENCE AWARDS 2017
CATEGORY: THE FLEX AWARD FOR HI-TECH, COMMUNICATIONS AND ELECTRONICS
Winner: Turkcell İletişim Hizmetleri
Highly Commended: Vodafone Procurement Company
Shortlisted:
Turkcell İletişim Hizmetleri
Vodafone Procurement Company
BT Supply Chain
Virgin Media with Kuehne + Nagel
Hutchison 3G – Three
This category always presents some excellent entries with high scores, and once again it didn't disappoint. The two top contenders for the Hi Tech, Communications & Electronics trophy this year were Turkcell İletişim Hizmetleri A.Ş and Vodafone Procurement Company. It was a straight fight and both were excellent entries.
The entry from Vodafone focused on a programme to centralise the management of all non-strategic spend across their local markets, partner markets and third party businesses. Over a four year period the size of the team and the scope of the initiative has grown dramatically, with more than 30 people across three locations supporting 25 local markets, and with over 1500 customers and some 300 categories, all over a network comprising 2000+ suppliers. The streamlined mechanism implemented allows Vodafone companies worldwide to make small-spend transactions for products and services through one process, one tool and in local language. The substantial financial savings achieved, along with the improvements in end-to-end service time, made the judges take notice. This was a significant initiative with proven results and good supporting metrics. Although they fell short of awarding Vodafone the trophy, the judges felt compelled to Highly Commend them for their entry.
Turkcell is a converged telecommunication and technology services provider, founded and headquartered in Turkey. It serves more than 50 million customers in six countries with voice, data, TV and value-added consumer and enterprise services on mobile and fixed networks.
In a key project, the procurement team put into place bundling negotiations with key suppliers making substantial savings in the process. Turkcell has also ameliorated her relationship with these key suppliers and a cutting-edge negotiation approach has been introduced into the business.
Bundling negotiations is the practice of planned and systemic approach and one of the key drivers of procurement for the purpose of company growth. BN is to enable procurement organisation to better respond to high number of negotiations workload and quick adapt to business owners' needs and market changes as well as technological advances.
The BN process creates a continuous cycle of improvement whereby strategies and negotiations are planned, implemented, evaluated, improved and monitored. One of the key advantages of BN is increased communication, feedback and interaction between procurement team and the business owner units. Innovation is achieved through total business package negotiation plan, which focuses on longer term contract, faster approval process and shooting as much works as possible with one hand. Package deal negotiations affects the bottom line in a variety of ways. Through raised innovation, productivity and efficiency, savings are dramatically increased.
The judges were impressed by the scale of the exercise and the total savings made. This was an initiative that deserved to win and so the trophy was awarded to Turkcell İletişim Hizmetleri A.Ş.
Award sponsor: flex
In the categories of design, manufacturing, distribution, and aftermarket services, Flex has established itself as a global leader without equal. With over 100 sites in 30 countries, and 200,000 highly skilled innovators at the ready, we're helping customers big and small solve the challenges of the connected age.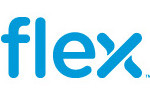 In today's marketplace, demand for smarter, more advanced solutions is growing exponentially. To meet the complex technological and logistical challenges of this new age requires the right partner at every step. With extensive experience across virtually all industries, Flex has the unique vision and capabilities to improve speed, efficiency, and cost effectiveness throughout the entire life cycle of a product. With access to a vast global footprint, Flex brings our customers closer to the markets they serve, creating a supply advantage almost anywhere. Add in its Sketch to Scale platform and market-leading, SaaS-based global supply chain, and the merits of Flex become undeniable.
www.flextronics.com