iSec and Greenergy are planning to develop a four million sq ft logistics super hub next to DP World's London Gateway development in Essex.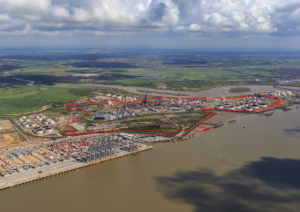 The site, called Thames Enterprise Park, is located on the site of the former Coryton oil refinery on the River Thames.
The new facility will include a food hub; energy hub; sustainable industries hub and an innovation hub – creating up to 5,000 new jobs for the region.
Planning permission has been granted for the remediation of the first phase of around 100 acres. An outline planning application is due to be submitted to Thurrock Council by the end of 2017, with a consent anticipated in summer 2018. This will allow the first development plots to be ready by early 2019.
"The scale of the development will allow food distributors and manufacturers to locate in "clusters", enabling more efficient supply chains directly into London and more widely," said Mike Forster, development director, iSec. This gives potential for cost and energy reduction in a sector that is sometimes resource inefficient and in need of increased automation."