Dachser increased revenue by 5.5 per cent to €5.57 billion last year. It said shipment numbers, rose by 2.5 per cent to 83.7 million, while tonnage was up three per cent rise to 41.3 million metric tons.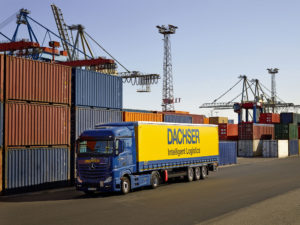 Dachser attributed its growth to a boost in economic conditions but was also encountered challenges by a shortage of drivers and logistics operatives, potential capacity bottlenecks resulting from pronounced seasonal peaks and a shortage of load capacity, growing uncertainty about diesel driving bans, Brexit, and the future of international trade relationships.
"By 2018, it was clear that logistics had to focus on the discipline of scarce resources management," said chief executive Bernhard Simon.
"Against this backdrop, it is important to handle growth with purpose and manage it such that we maintain a healthy balance between quality, processes, and costs. Only sustainable growth will benefit our employees and customers."