HMRC head Jon Thompson has told MPs that it could take up to 5,000 extra staff to handle the additional customs and border checks following Brexit. – just a month after the government set out its proposals for a future customs relationship with the EU.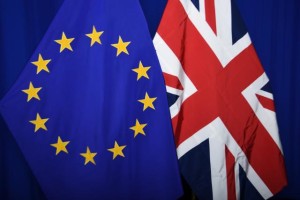 Thompson warned the House of Commons Treasury Committee that the new arrangements could cost £800m and take seven years to implement.
MPs were also told that HMRC could have to deal with as many as 130,000 new companies after Brexit – these are companies that currently trade within the EU but do not come into contact the UK customs at the moment.
The government document sets out two broad approaches:
The first would be a streamlined customs arrangement with customs requirements that are as frictionless as possible. This would aim to continue some existing arrangements the UK has with the EU, reduce or remove barriers to trade through new arrangements, and adopt technology-based solutions to make it easier for businesses to comply with customs procedures.
The second involves a new customs partnership with the EU by aligning the UK approach to the customs border in a way that removes the need for a UK-EU customs border. One potential approach would involve the UK mirroring the EU's requirements for imports from the rest of the world where the final destination is the EU.
The paper also proposes an interim period that would mean close association with the EU Customs union for a time-limited period to minimise disruption.
* A new House of Commons select committee for Exiting the EU has met for the first time and agreed to undertake an inquiry into the progress of the negotiations on the UK's withdrawal from the European Union.
Chair Hilary Benn said: "The Brexit negotiations are the most complex our country has ever faced. They are dealing with fundamental questions about the future of our economy and our country. What will our trading relationship with the EU be? Will we still have access to the single market and the skills and labour we need for economic growth?"
The Committee plans to examine the following topics:
The priorities and positions of the UK Government and of its negotiating partners – the Commission, the EU-27 and the European Parliament;
The structure and sequencing of the negotiations as they develop, including the extent to which they include provisions relating to the UK's future relationship with the EU including transitional arrangements;
The Government's management of the negotiation process in respect of the objectives set out in the White Paper and its relations with the devolved administrations; and
Whether DExEU and cross-Government structures have the capacity and ability to manage the negotiation process effectively.