Operating profit at UPS was up 54 per cent to $7.7 billion in 2015, driven by significant profit rises in its US domestic business as well as the Supply Chain and Freight division.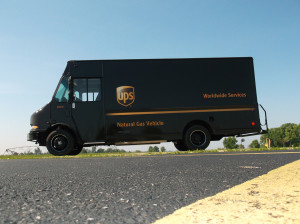 Total revenue was up just 0.2 per cent, but UPS managed to cut operating expenses by 4.8 per cent – some $2.7 billion – to boost the bottom line.
For calendar year 2015, the company delivered 4.7 billion packages, up 2.1 per cent over 2014. During peak season 2015, UPS delivered 612 million packages.
Chief executive officer David Abney said: "Our flexible integrated network, close collaboration with customers and the extraordinary efforts of UPSers enabled us to achieve great service and record financial performance this quarter. This year's results build on our multi-year strategy to deliver improved shareowner value."
UPS delivered 1.3 billion packages during the fourth quarter, an increase of 1.8 per cent over the same period last year.
A strong performance in Europe helped the International Package division increase operating profit by 16 per cent to $624 million, in the fourth quarter. Disciplined pricing, favourable customer and product mix, combined with improved operational performance, drove increased profitability. The group said that its focus on more-profitable accounts led to improved base rates across all regions. US Domestic revenue increased 2.6 per cent, to $10.3bn, while operating profit rose 189 per cent to 1.3bn.
In the fourth quarter, Supply Chain & Freight adjusted operating profit increased 11 per cent, to $199 million over 2014. The inclusion of Coyote Logistics revenue for the full quarter offset the impact of softer markets, lower fuel surcharges and actions to improve revenue quality in the other business units. Freight Forwarding generated increased operating profit and margin expansion despite declines in tonnage.