Vantec and the University of Sunderland have partnered to create a safety and training innovation centre at Vantec's Sunderland headquarters which will focusing on accident prevention in the logistics industry using innovation in training and health and safety.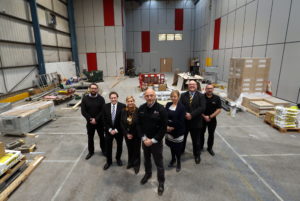 The 9000 sq ft building is will be open by March 2019. It will house a new living warehouse where 3D immersive training will take people through all the potential causes and consequences of a single lapse in safety prevention.
"The innovation centre is a completely new way of tackling safety awareness and accident prevention.  Because it brings the consequences of a single lapse in safety to life it engages and involves every individual who takes part," said Vantec Europe managing director Martin Kendall.
"It is an effective method of keeping safety to the front of the mind long-term. Employee well-being is at the heart of this initiative."