Abbey Logistics Group has bought Armet Logistics, a bulk liquid food transport business.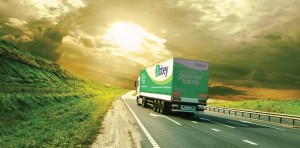 Abbey expects the merged company to turn over more than £70 million in 2017/18, and £100 million by 2012. It is set to employ 700 people in the UK.
"This acquisition is an ideal fit for Abbey and we are delighted to be welcoming the Armet team into our business," said Abbey chief executive Steve Granite.
"We share a common capability and passion to develop best-in-class, effective logistics solutions, and both companies also share the same positive, can-do spirit that has enabled us to grow and develop strong reputations in our sectors.
"By combining our people, fleets, depot networks and services we will create the ability to deliver an unrivalled customer experience that is focused on compliance, flexibility and outstanding customer service."
Armet managing director Charles Lucy said: "I have spent the past 16 years building Armet into a key player in the liquid food transport market and I am proud of what has been achieved to date. My relationship with Steve (Granite) goes back over 20 years and the opportunity for us to bring our businesses together and create an outstanding offering for our joint customer base is a very exciting prospect for me."