Abbey Logistics Group is to deploy Microlise's fleet management telematics solution across 350 tractors and 300 tanker trailers in its fleet.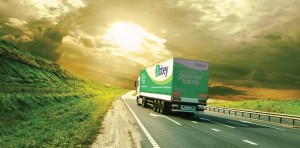 The telematics solution will be replacing three different tracking systems that are currently being used in the business. The Microlise Driver Performance Management application will deliver driver performance metrics which are downloadable.
 The full suite of Fleet Performance reports will also be available via the Microlise web portal.
"The deployment of Microlise Fleet Performance will give us the visibility we need to make effective improvements quickly," said Steve Granite, Abbey Logistics Group CEO. "We are also hoping to free up management time by removing many manual processes and focusing our resources where they are needed. All of this is aimed at delivering the best service for our customers."