Abbey Logistics is to close its general haulage and Pallet Track division to focus on its road tanker business.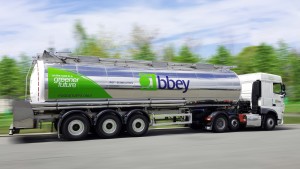 The division, which contributes seven per cent of group revenue, is due to close by the end of October.
The company said it is not part of Abbey's long-term objectives, which focus on the development of its core road tanker and value-added services businesses.
Abbey has been expanding its tanker business both organically and through acquisitions.
It bought the bulk powder business of Seafield Logistics when that company went into administration in 2014. And in January of 2017 it bought Armet Logistics, a bulk food liquid transport business.
It also won huge contract to manage bulk movements for British Sugar in August last year, following Suttons' decision not to renew as it wanted to focus on is core business in chemicals and fuels.
Abbey joined Pallet Track in April 2015 covering the WA postcode in the Warrington area.
The group has also expanded the range of value-added services it can provide to include warehousing, drumming and reprocessing.
Chief executive Steve Granite said: "We continue to make strong progress in our road tanker business in the food sector. In addition, we have grown our customer base and the range of services we provide to new markets, including polymers, minerals and non-hazardous chemicals.
"This closure enables us to provide a greater focus on the markets and customers where our core skills are strongest."
Abbey employs 68 people across the general haulage and palletised division, which includes drivers and operational staff. It will now enter a period of consultation with all those affected to discuss opportunities for transferring to Abbey's tanker divisions.
Granite said: "We hope to transfer colleagues from the general haulage and palletised division into our tankers business to the greatest extent possible, and Abbey will support colleagues through this period of change and provide as much information as possible about future employment opportunities."