Helicopter company AgustaWestland has appointed XPO Logistics to handle the movement of eight Lynx Mk21A helicopters from Brazil to the UK.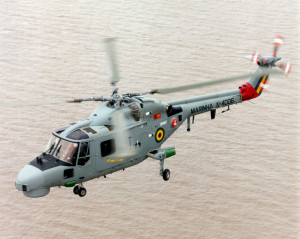 The helicopters are used by the Brazilian navy and are being taken to AgustaWestland's site in Yeovil where engines, navigation systems, display consoles and mission avionics will be replaced.
The upgrades are being phased. Upon completion of each upgrade, XPO will be responsible for returning the refurbished helicopters back to Brazil by air and sea freight. This will involve specialist handling equipment and bespoke protection throughout the journey.
"XPO Logistics manages regular inbound and outbound movements of spare parts for us in Brazil, and has shipped helicopters to the UK on two previous occasions," said Jim Joyce, customer service & support at AgustaWestland. "Their supply chain expertise provides us with a trusted end-to-end solution and the extremely high levels of service that are critical in the aviation sector."
AgustaWestland is part of Italy's Finmeccanica, and has facilities in Italy, the UK, the USA and Poland employing more than 12,850 people worldwide with revenues of €4.37 billion.