Plans to build a third runway at Heathrow could be derailed by the cost and complexity of bridging the M25, the International Airlines Group has warned. And it called for a shorter runway that would not cross the motorway.
In its submission to the government consultation, IAG, parent of British Airways and Iberia, said there had been no detailed risk and cost analysis of the plan to build over the motorway.
It estimates bridging the M25, close to the M4 junction, would cost £2-3 billion on top of Heathrow's £17 billion bill for the third runway.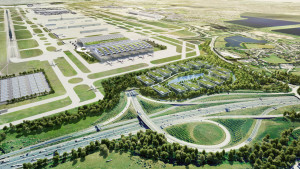 And it points out that all costs will be paid for by airlines' customers.
IAG argues that Heathrow is the best option for expansion, but the runway should be 3,200m rather than 3,500m. This would not breach the M25 and could be delivered at a cost that keeps current charges the same or lower than today's.
Chief executive Willie Walsh said: "We will not pay for a runway that threatens both costs and delays spiralling out of control and where critical elements of the project could be undeliverable."
He urged the government to benchmark Heathrow's costs against other similar global schemes.