AkzoNobel has set out a new management structure for its Paints and Coatings business based on four regional Paints business units and four integrated Coatings business units served by an integrated supply chain organisation.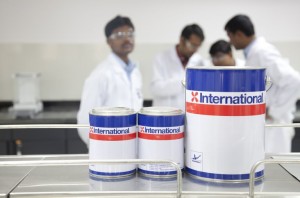 The move follows the appointment of Ruud Joosten as chief operating officer and David Allen as chief supply chain officer.
The group has already set out plans to focus in operations in two businesses: Paints and Coatings and Specialty Chemicals.
It said the integrated, management structure for Paints and Coating would increase customer focus, drive further operational excellence, and build greater momentum and speed across the business
In addition, the company is implementing a range of measures to mitigate current market challenges. These challenges include unfavourable foreign exchange rates, continued headwinds for the Marine and Protective Coatings industry, temporary disruption to the manufacturing and supply chain during the third quarter and current margin pressure from greater than expected raw material cost inflation.
Group chief executive Thierry Vanlancker said: "Current challenges in the paints and coatings markets are having a wider and greater impact as the year continues and we are dealing with these head-on. Our new management structure will increase customer focus, drive further operational excellence, and build greater momentum and speed."