Amazon is to lease 15 Boeing 737-800 freighters to add to the five it already leases from GE Capital Aviation Services as part of a plan to have 70 aircraft flying by 2021.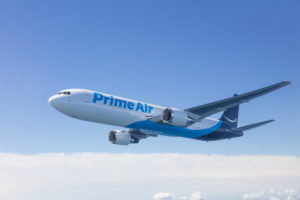 The aircraft will be used by Amazon Air of the Prime Free One-Day programme in the United States.
Amazon Air's operation launched in 2016 and can transport hundreds of thousands of packages per day. Amazon will open new air facilities this year at Fort Worth Alliance Airport, Wilmington Air Park, and Chicago Rockford International Airport. The main Air Hub at the Cincinnati/Northern Kentucky International Airport will open in 2021.
This latest move is part of a series of  delivery initiatives launched by Amazon,  including its Delivery Service Partner program, Amazon Flex, the company's mobile application that allows individuals to sign-up, be vetted and begin delivering for Amazon, a dedicated network of over 10,000 trailers to increase trucking capacity and, now, the expanded fleet of cargo aircraft.
The company now has a worldwide network of more than 185 fulfilment centres. It said: "The company uses high-end algorithms, robotics, machine learning and other technological innovations to increase delivery speeds for customers. Amazon is now bringing the same technological expertise to efforts in the transport space to increase shipping capacity for customers."