Amazon is thought to be the mystery tenant behind the recent planning application for a 2.3 million sq ft mega shed in Swindon.
The application was unanimously given consent by the council last week.
The property, to be built on 68-acre site will consist of a ground floor footplate of 624,500 and three further mezzanines and will total some 2.3 million sq ft.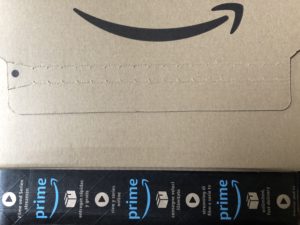 It is thought the new warehouse represents some £400 million investment in Swindon and could bring up to 2,000 jobs.
The leader of the council, who is also in charge of economic recovery, said that the development was extremely important for the local economy in the light of the current pandemic situation.
Tritax and Bericote's application for a 2.3 million sq ft mega shed at its Littlebrook scheme in Dartford, which the e-commerce giant was linked with back in February, has also secured planning permission.
If that were not enough Amazon is understood to have taken developer Goodman's Bedford 405 building at its 45-acre Bedford Commercial Park in Bedfordshire.
The property benefits from from 15m clear internal height, 60 dock and eight level access doors, 50kN/m2 floor loading, 403 car parking and 173 HGV parking spaces, 3.4MVA electricity supply and a two-storey office block.