Amazon is to create 2,000 permanent jobs in the UK in 2019 including head office, research and development and operations, bringing the total permanent workforce to more than 29,500 by the end of the year.
Role include engineers, software developers, data scientists, and cloud and machine learning experts, along with a number of entry-level positions. Amazon is hiring for roles at its delivery stations and fulfilment centres across the country.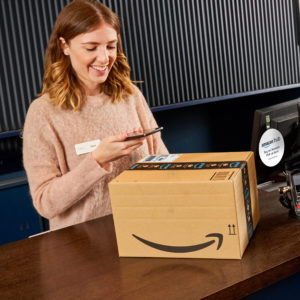 "We are delighted to be able continue to invest and grow our UK business. The UK is a fantastic hub for global talent and the exciting, innovative work that takes place here benefits Amazon's customers around the world," said Amazon UK country manager, Doug Gurr. "Whether you are looking for a highly-specialised role at one of our fulfilment centres or in a field such as machine learning or flight engineering, we offer a wide variety of opportunities."
Amazon is also planning to offer 1,000 new apprenticeships in the UK over the next two years across IT, software engineering, robotics, leadership and technology, as well as safety and human resources.