American Airlines Cargo has expanded its seasonal cargo service operating out of Ireland.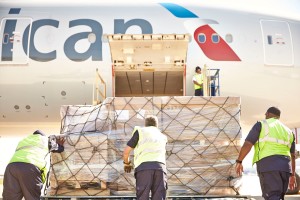 The service will give nonstop access to four US cities – from Dublin, the air cargo service will travel nonstop to Chicago, Charlotte, Philadelphia and New York. From Shannon, there will be a direct service to Philadelphia.
"This great range of direct summer services is a real bonus for the freight community here," said Ian McCool, managing director of American's Irish Cargo GSSA, IAM. "We've already seen a dramatic increase in demand for temperature-controlled products since the launch of ExpediteTC. Then, with the opening of the airline's state-of-the-art pharmaceutical facility in Philadelphia last year, there has been an even greater requirement for such services, and I believe these summer routes will prove extremely popular."
The service operating from Dublin and travelling to Chicago, Philadelphia and Charlotte will run from now until the end of October. This service will use the Airbus A330-200 aircraft, which can take 33,000 pounds (15,000 kilos) of cargo.
The Dublin – New York service, and the Shannon – Philadelphia service, will run until the end of October and September respectively. These services will use the Boeing 757.