The April 2018 edition of Logistics Manager is now out in print, online and for iPad and Android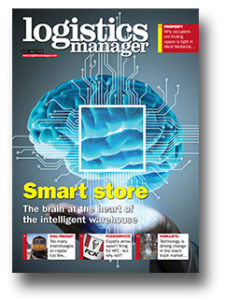 Cupid's arrow wasn't firing for us…
The saddest words in supply chain came in a tweet from KFC as it tried to explain to customers why there was no chicken in its restaurants…
Adapt or perish
Forklift truck sales grew significantly last year. But how is the reach truck market adapting to keep customers buying? We explore some of the new technologies available.
The brain at the centre of the intelligent warehouse
Warehouse management systems are a well established part of the logistics landscape, but innovations in warehouse technology mean that their role is becoming increasingly important.
Hobson's choice?
With supply tight and land for new development tighter what is the outlook for occupiers seeking space in the West Midlands?
When is too many not enough?
There seems to be a proliferation of strategic rail freight interchanges in the Midlands but do we need more?
Click here to subscribe to the print edition of Logistics Manager