Arla foods (UK) will outsource its outbound logistics operations to Bidvest Logistics, the distribution and supply chain services company, at its Aylesbury milk facility.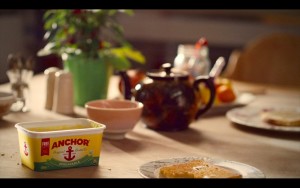 This comes after the dairy company revealed its plans to close processing production facilities at its Hatfield Peverel dairy in Essex. Subject to consultation, Arla Foods will be transferring the processing at the Essex site to its milk facility at Aylesbury.
The company said that as a result of the closure, and following a full review of the outbound logistics operations, it is recommending an 'improved model' that would outsource from Bidvest. It is likely that, if the proposal goes through, 32 employees would be transferred to Bidvest through a phased process – bringing the total number of people affected by the changes to 230.
Dan Kolding, senior vice president, supply chain, Arla Foods UK said:
"As a farmer-owned dairy company, our mission is to return the highest value for our farmers' milk, creating opportunities for growth. The development of Aylesbury is helping us to deliver this vision in the UK, as the dairy approaches capacity."