ArrowXL is to deliver baby furniture for retailer Boori in a three-year contract. The two-man delivery company will also provide warehousing in Enfield for its "Platinum Home Delivery" service.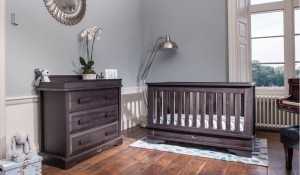 "We wanted a long term, strategic partner who understood how important our customer experience is from beginning to end," said Lee Harrod, European managing director at Boori.  "ArrowXL's VIP service Platinum Home Delivery fits the bill perfectly."
Adam Jones, ArrowXL's business development director, said: "We are excited to be working with Boori, as our Platinum service enables us to demonstrate everything that is best about ArrowXL.
"It's designed for high value products requiring a more specialist high-end service, providing enhanced face-to-face customer contact in the customer's home which in turn reinforces the Boori brand."