ASOS is stepping up investment in both logistics and technology to drive growth of the business.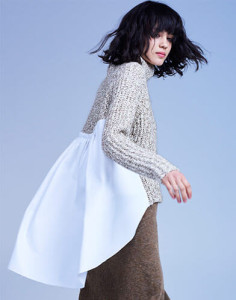 "We now anticipate capital expenditure in the range of £120m to £140m in the new financial year compared to the £87m invested during the year just ended," the company said when it unveiled its annual results.
"Within supply chain we will add a fifth sorter at Barnsley, further extending the facility and enhancing its inbound capacity. At Eurohub 2 we will complete the fit out of Phase 1 of this development and commence Phase 2."
"Within technology we are progressing at speed with both Truly Global Retail and global fulfilment programmes. This is in addition to continuing with our fundamental replatforming work and upgrading our finance systems."
ASOS saw sales rise 26 per cent last year to £1.4 billion, while pre-tax profit in its continuing business was up 37 per cent to £63.7 million.
The company has faced some headwinds in the past year. It closed its in-country operation in China. It has face allegations from the GMB union about the treatment of workers at its Barnsley DC – which it rejected in a robustly worded six page document.
During the year, it added a further packing module to the mechanised picking solution at the Barnsley warehouse which allowed it to achieve record levels of despatch during the summer sale period. The building of a second despatch sorter is underway which will further automate processes and increase capacity.
Planning permission has been granted for an extension to the Barnsley building to add extra office space as well as to further enhance staff facilities including a gym, training rooms, a wellbeing suite and further offices. "We will be investing a further c.£20m in this warehouse in the new financial year."
CEO Nick Beighton said: "I'm pleased with progress in the business. The strength of these results reflects our unwavering focus on delivering great customer experience, supported by rigorous execution of our investments. We continue to target our growth opportunities, so we're accelerating investment in both logistics and technology. The pace at ASOS is continuing in the new financial year, which we are looking forward to with confidence."