Sales at ASOS increased 10% in the four months ending 30 June, despite the online fashion giant stifled demand and adjusted warehousing throughput in the face of the Covid-19 pandemic.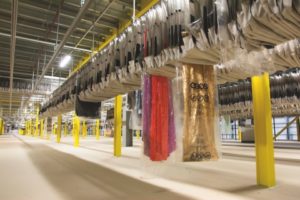 Group sales at ASOS for the four-month period were up 10% to £1.01 billion, while for the ten months ending 30 June sales were up 17% year-on-year to £2.6 billion, notwithstanding the need to introduce strict social distancing measures across its warehousing operations in order to keep its employees safe.
ASOS chief executive Nick Beighton said: "This has been a tough time for all businesses, but we have remained focused on doing the right thing for our people and our customers and making sure that we emerge from the current crisis as a stronger and better organisation. I am particularly proud of the resilience, flexibility and creativity the ASOS team and our business partners have shown.
"Our performance [in the period] shows that we are delivering against this aim despite the tough economic and social backdrop. We have learnt a lot and adapted quickly, and ASOS finishes the period with improved underlying profitability."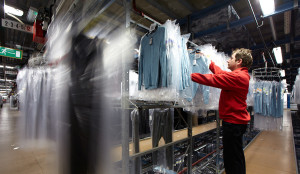 ASOS said it had been forced to implement significant throughput capacity restrictions in its UK and European warehouses to enable effective social distancing, and because its warehouses are highly automated, its workforce is concentrated in certain high-density areas. This, it said, required processes to be redesigned, rather than simply increasing distancing between members of the workforce. 
It told investors that at its low point, available labour in its European and UK warehouses was at 45% and 63% respectively of prior planned capacity. For example, its Euro hub faced a reduction in its available workforce while the border between Germany and Poland was closed.
As a result ASOS said it had to stop next day delivery in the UK and Europe for five to seven weeks to restore capacity to the required levels. However, it said it was making "great progress" in restoring capacity and both hubs were operating with "good headroom" so it was able to restore its delivery offering.
As a result of the capacity restrictions in its warehouses, ASOS said it had softened promotions to ensure it wasn't stimulating demand it couldn't effectively service. It said that in doing so it would protect its profitability and prioritise the health and safety of employees.

The 24th Supply Chain Excellence Awards, with new categories for 2020 – including the Warehouse Initiative Award and the Retail Supply Chain Excellence Award – will take place on 12 November. For more information, including how to enter and sponsorship opportunities, contact daniel.jessop@akabomedia.co.uk