Sales at online fashion retailer ASOS have fallen by "20% to 25%" it said, as demand dropped following the introduction of COVID-19 protection measures.
ASOS told investors today (8 April 2020) that consumer demand in an uncertain environment was "by far the biggest uncertainty" the business was facing, but all warehouses remain operational, albeit at lower capacity with effective social distancing measures in place.
Chief executive Nick Beighton said: "Along with other businesses, we have been significantly impacted by the COVID-19 outbreak. Our first priority was to quickly put in place the necessary measures to ensure the health and wellbeing of our people.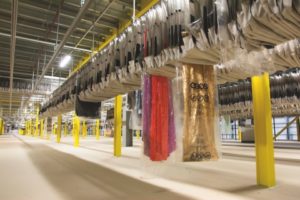 "Since then, we have been focused on keeping our business delivering for customers whilst implementing a series of actions to mitigate the sales impact we have been experiencing."
ASOS said that since the start of the pandemic, the supply of product sourced in China had returned to normal operating levels and it didn't expect a material impact on its stock.
However, it said it would continue to monitor the European supply chain closely, and while it had seen some suppliers temporarily close and some capacity lost from those who remain open, the majority were operational and able to supply the product it needed.
In terms of public health ASOS said the wellbeing of its employees remained its primary concern.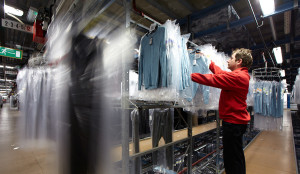 In his statement to investors Beighton said that ASOS had taken significant precautionary measures across its offices and warehousing facilities, to protect employee health and to minimise operational disruption.
He said that ASOS had put in place "appropriate contingencies and operational plans" to ensure operational disruption is minimised if a case of COVID-19 developed in any of its facilities. This included plans in the event that one of its warehouses is required to shut for either a short or more extended period.
Beighton also told investors that ASOS' priorities for the second half of the year would now reflect "balancing appropriate levels of availability, newness and choice with uncertain levels of consumer demand" across its key markets.
"Our supply chain remains flexible," said Beighton, "with most ASOS Design product on lead times of 4-12 weeks, which will allow us to remain agile in the face of changing levels of consumer demand."