The August 2017 edition of Logistics Manager is now out online. It is also available on iPad and Android.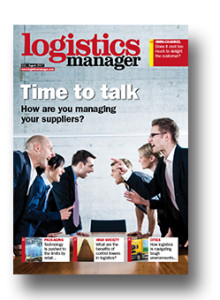 Time to talk
In an ever more globalised world, the often turbulent relationship between supplier and customer has never been more important…
Sussing out the market
Senior figures from retail and beyond will gather for the annual Omni-Channel Conference on 13th -14th September 2017, in central London, to discuss the issues key to the future of the industry…
Pushed to the limit
The ever-changing retail market is pushing packaging to its limits. We explore the peaks and troughs of package design for omni-channel…
View from the top
A control tower can enable companies to optimise inventory and improve load efficiency – and the return on investment…
Lost in the city
With growing congestion, high emissions and over-population, cities are a particularly difficult space for the logistics industry to navigate…
Click here to read the online edition.
---
Click here to subscribe to the print edition of Logistics Manager