Now that shortlist for the 2018 Supply Chain Excellence Awards has been unveiled, we're moving onto the next stage of judging where the shortlisted companies will be presenting to the Awards judges next week.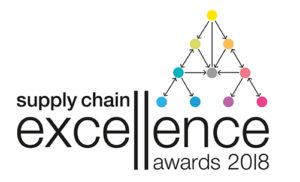 Award winners will be revealed on 6th November at a glittering ceremony at London's Park Lane Hilton attended by hundreds of supply chain leaders from right across Europe. Marcus Brigstocke will be hosting the Awards.
Since they were launched in 1997 the Awards have become the benchmark for supply chain best practice, attracting entries not only from the UK and Europe but all around the world.
The 2017 Supply Chain Excellence Awards saw strong competition for the Overall Winner's crown between McVities Carlisle, Severn Trent, Turkcell, Elval, Euro Car Parts and Lesara. Ultimately it was Severn Trent that got the judge's vote.
Rapid change in the global retail and manufacturing environment is driving developments in supply chain. And in parallel with that the Awards have an increased focus on innovation, in terms of both strategy and technology. New innovation categories this year include City Logistics, Robotics, Technology, Transport, Automation, and Delivery.
The 2018 Awards are sponsored by global supply chain leaders such as BluJay, Clipper, Flex and Unipart.
Book your table for the Awards now.
---

Click here to find out who won in 2017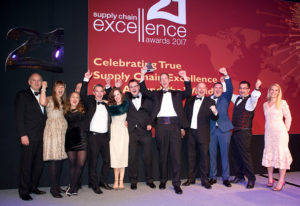 All the details of who won last year – and why – along with videos and pictures
from the Awards Dinner.