AXIT, which offers the AX4 logistics provider, has formed a partnership with Danish company GateHouse Logistics, which runs the telematics data platform ghTrack.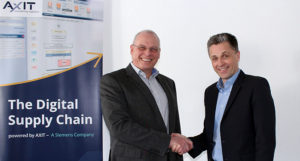 The telematics data supplied by GateHouse Logistics will make it possible to track and visualize the exact position of a shipment in real time on the AX4 platform.
"The integration of telematics data lets our users know exactly where the truck carrying the shipment is located at any given moment in time," said Uwe Schumacher, vice president of business development at AXIT.