Roberts Bakery has awarded Bibby Distribution a contract to handle bread distribution to supermarkets and convenience stores following a 12 month trial.
Bibby's warehouse in Scunthorpe will receive deliveries of baked goods from Roberts Bakery sites in Northwich, Cheshire and Ilkeston, Derbyshire. Bibby then picks and packs bread for distribution to supermarket and convenience store customers.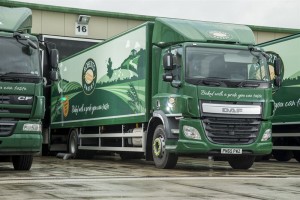 Goods are carried on articulated trucks and trailers, plus a number of 7.5-tonne rigids for urban deliveries. The contract is managed on an open book basis and involves close partnership working between the teams at Bibby Distribution and Roberts Bakery.
The bakery produces more than 20,000 loaves of bread an hour, and Bibby must ensure orders are processed on a day zero basis, with no stock rollover, to ensure customers get bread that's as fresh from the oven as possible.
Bibby reckons this is the first contract of its type for a major bread brand in the UK.
Mike Roberts, deputy chairman of Frank Roberts and Sons, said: "We approached Bibby Distribution because, like us, it is a long-established family-owned business that retains those family values of service and quality, with a national capability. We are looking forward to taking the partnership to the next level."
Roberts logistics director, Mark Owen said: "We're not just getting distribution, we're getting a complete service that lets us focus on our core strengths. It is a scalable model which could help provide national distribution capability in the future."