Bibby Distribution has acquired eight Renault six-by-two tractor units for its contract with Ultraframe, the conservatory specialist.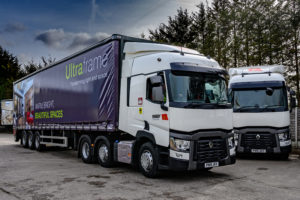 They are used to deliver products to Ultraframe's customers from Bibby sites in Avonmouth, Biggleswade, Clitheroe and Glasgow.
The vehicles have been leased through BRS Truck Rental. Ultraframe has reported a ten per cent improvement in fuel efficiency.
Ultraframe's logistics manager Paul Greaves, said: "Fuel accounts for around 30 per cent of our total outgoing costs, so to reduce that figure with more efficient trucks is very welcome and a good illustration of how proactive Bibby Distribution are for us."