Logistics company Bibby Distribution has secured a three-year contract with vehicle glass repair and replacement company Autoglass and its wholesale division Laddaw.
Bibby will use its 24/7 service to transport products overnight from glass distribution centre in Bardon, Leicestershire, to arrive at Autoglass and Laddaw sites nationwide before 7am.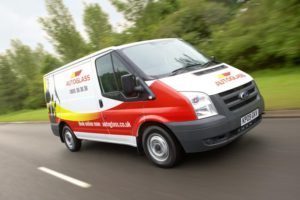 The overnight delivery service ensures that Autoglass is equipped for business before start of the working day, so it can focus on customer service. The night service reduces company carbon footprint as vehicles travel more efficiently on less congested roads.
"The nature and volume of our business means we need to have full confidence our glass will be delivered safely and on time during the night to ensure we provide a great service to our customers," said head of logistics at Autoglass and Laddaw John Cooper.
"Their flexibility in adapting vehicles has been a real benefit and the tailoring of their operations to the way we would like to work is showing a true collaborative approach to this new partnership."