More than 11 million sq ft of logistics floor space in schemes and individual developments have been put forward to councils nationwide in the first five months of the year, according to government's Planning Portal.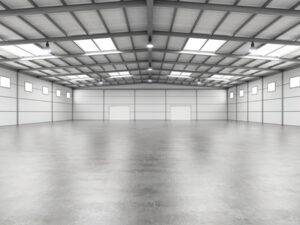 In its latest Planning Market Insider Report the Planning Portal looked at online planning applications across the first five months of 2020. It showed that storage and distribution uses (B8) was the single largest use class by floorspace applied for on a national basis with some 11,603,699.94 sq ft of floor space.
Application numbers had been down for a number of months but look to be on the rise again with larger schemes making their presence felt. Planning Portal chief executive Sarah Chilcott said: "Our first sample report last month reflected on the impact of Covid-19 on online planning application submission and revealed a drop of nearly 20% in April 2020.
"In this month's report, we can see some cause for optimism, as we see daily planning application numbers rise again continuing the trajectory from the low numbers in April."
Logistics Manager has recorded some 18 individual planning applications totalling 14.657 million sq ft up to the middle of June 2020 and 17 planning approvals totalling 20.5 million sq ft since lockdown began on 23 March this year.