High levels of online buying today could mean delivery problems next week, CitySprint chief Patrick Gallagher warned this morning.
So far today has been quieter than expected on the high street. But, said Gallagher: "It may be quiet on the high street today, but that does not mean consumers are not buying in force this Black Friday.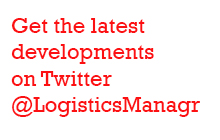 "The majority are likely spending online instead of in-store, especially as retailers have tried to avoid the dramatic scenes we saw last year."
And he warned: "This inevitably puts greater strain on distribution and delivery networks, who must make sure shoppers receive their online purchases in good time. Sensible retailers will have capped the number of same day and next day deliveries they promise in this period to avoid damaging their reputation."
The location of Black Friday shoppers has also been flagged up as a pressure on delivery. According to Experian, in 2014, in contrast to Boxing Day and New Year's Day customers, the majority of Black Friday shoppers lived outside of major city centres.
It has said this means there has to be more focus on logistical planning and delivery over the Black Friday weekend.
Shoppers on sales days like Boxing Day, and New Year's, are more likely to want support and service in-store, Experian has said.
According to Experian, the typical Black Friday shopper is:
Part of a family with children
Aged between 36-55
Mid-range salaries or affluent (£50k+)
Suburban or residential locations, less likely to live in cities
Facebook users
Regular consumers of content on mobile devices
Whereas Boxing Day and New Year's shoppers are generally:
Less likely to have children
Mixture of young and old consumers (26-35 and 56-65)
Living in urban locations – easy access to shops
Twitter users
High consumers of online video content
James Miller, senior retail consultant at Experian Marketing Services, said: "Offline retailers in particular need to plan very carefully for this new 'spiky' festive period.  While Black Friday offers the potential for a short blast of extra sales volume, this will be at the expense of margin during the most crucial period of the trading year.  Moreover, servicing this demand brings additional costs of distribution and staffing that must also be accounted for.
"So retailers will be looking at how best to tap into this artificially created 'peak within a peak' in a way that maximises their sales while minimising the debilitating influence of squeezed margins.  The difficulty for retailers is that Black Friday is so new and is therefore hard to plan for. Therefore it is not surprising that a handful of major UK retailers have warned their profits may again be hit at this most important time of the year.
"What does this mean?  Well, we can be certain retailers will have learnt from recent experiences and are likely to approach Black Friday differently this year.  They are likely to try and offer an attractive array of deals which at the same time minimises the knock-on impact of this chaotic trading day on their normal operations.  Not only will they be focused on selecting deal products where discounts can be afforded at volume, but they may also look to offer fewer deals overall and spread these over a longer time to reduce the impact on their businesses."
Research from RAC truck rescue has found that during the Black Friday period, some fleet operators worry that reliability problems could impact on delivery logistics. Matt Dallaway, head of RAC truck rescue, has warned delivery companies and hauliers of the dangers of overlooking or ignoring reliability problems during the busy period.
Head of RAC truck rescue Matt Dallaway said: "Black Friday, and internet sales in particular, are now a key element of the Christmas shopping season and this year sales are expected to pass the £1b mark for the first time. Most of those transactions will come from online sales and that sudden spike will put pressure on the distribution and haulage sector.
"Consumers expect prompt and reliable delivery of the items they have bought online and fleet operators will be preparing for the extra pressure that comes at this time of year. As such they need to ensure their vehicles are fit for purpose and that they have the right cover in place to mitigate the impact of any unexpected breakdowns.