The development work on blockchain technology in the supply chain has been increasing at a dramatic pace.
In the past couple of weeks, catering specialist Absolute Taste partnered with blockchain middleware platform Omnitude, to enable customers to track the history of the food, from farm to fork.
Seal Network has been selected by the European Commission to compete in the Blockathon, to create the next level of anti-counterfeiting infrastructure based on the blockchain.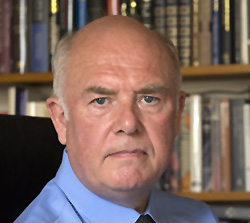 And a study by Deloitte "New tech on the block" identifies retail and consumer packaged goods as sectors where blockchain could revolutionise operations and processes.
Deloitte's Steve Larke warns: "Businesses that do not consider how blockchain could help are at risk of falling behind competitors."
The number one opportunity, according to Deloitte, is a 'know your supplier' solution which would allow businesses to store information about their suppliers and seamlessly execute payments and contracts at the point of fulfilment.
Other blockchain cases are harder to implement, it says, but could carry significant value opportunities. For example, a 'Connected Supply Chain', could provide a seamless end-to-end ledger from manufacturing to fulfilment, while an 'Authenticity & Provenance' solution, could verify a product's genuineness, protecting businesses and consumers from counterfeiting.
Deloitte reckons that blockchain technology is expected to achieve widespread, mainstream adoption sooner rather than later.
But a strong warning about getting carried away by all the hype was delivered last month by the World Economic Forum.
"We have been up and down on the blockchain roller coaster this past year," says Sheila Warren, head of the Blockchain and Distributed Ledger Technology project at the WEF's Centre for the Fourth Industrial Revolution.
"Blockchain is an innovative solution, but it is not the solution to all problems… Busting the blockchain hype is necessary to make sure businesses are using it in the right way and not damaging the long-term prospects of the technology."
And the centre has come up with 11 questions to help decide if blockchain is the right technology for your operation. It highlights some of the problems that currently exist.
For example, "Do you require high performance, rapid (~millisecond) transactions?"
Yes?
Well, it warns that blockchain can't do this at the moment although solutions are in development.
Another example: "Do you need to rely on a trusted party (eg for compliance or liability reasons)?"
Yes?
Well, it says, blockchain might work – but further research is needed.
And that's the problem at the moment for organisations trying to work out whether blockchain is right for their supply chains.
The hype surrounding blockchain is reminiscent of that surrounding RFID technology a few years ago. It was only as real life trials took place that problems like the impact of liquids and metals became apparent – solvable problems but solutions take time.
Anyone interested in making use of blockchain needs to start by asking some hard questions about what it currently possible.