Retailer B&M is to increase its cargo into the Port of Liverpool by 30 per cent following frustrations with delay-struck southern ports and inland logistic issues.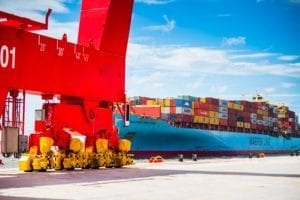 It will now ship 80 per cent of its stock via Liverpool and plans to shift all its cargo to Liverpool permanently over coming months. It expects to achieve quicker lead-times and a reduction in road miles due to the port's central location.
"As we continue to grow the business, we'll be able to offer our customers a more efficient service as well as reduce our carbon footprint thanks to the fantastic connectivity provided by Peel Port's multimodal services," said B&M head of supply chain, Jerome Wildsmith.
"Over the past few years, we have strengthened our relationship with the Port of Liverpool, importing increasingly larger volumes of cargo and taking advantage of strong partnerships with our shipping operator Maersk and our inland logistics supplier, JWT Commercial."