BMW has extended its contract with DHL Freight for its overland transport in 17 countries. The new deal also operations in seven additional areas.
DHL will manage about 90,000 shipments per month. Temperature-controlled shipping and dedicated transports are available in all areas covered by the contract.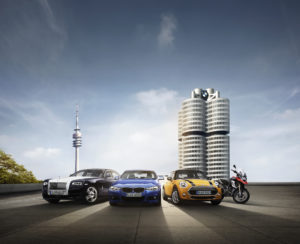 As part of the deal, DHL Freight is implementing "Connected Supply Chain" which gives real-time end-to-end supply chain visibility to all relevant stakeholders.
The system developed together with Axit, the cloud-based IT specialist, makes order and status data are visible via a central portal. Orders receive a single reference number from beginning to end. Drivers can access the system via a mobile application designed specifically for them.
As part of the solution, DHL Freight has established a Control Tower, where all streams of goods in Europe are monitored, providing a unique opportunity to consolidate complex data and identify areas where operations may be optimized. BMW can thereby identify potential for savings and monitor the performance of suppliers and carriers in real-time.
Uwe Brinks of  DHL Freight said: "With BMW, we set out to create a solution specifically designed for their needs, one that would provide complete transparency throughout the supply chain, allowing the customer a consolidated overview of extremely complex processes."