Trailer designer Transdek UK is to supply Boots UK with 60 fixed double deck wedge trailers. The new trailers are the first to be built by The Cartwright Group under a new licensing partnership.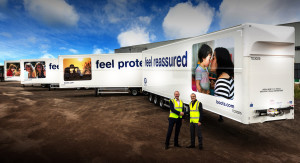 The new trailers will be 4.95 metres high, and carry 128 roll cages – the health and beauty retailer's existing vehicles carry 104 roll cages. The additional capacity has enabled Boots to reduce its trunking fleet from 340 to 280 trailers.
"With the introduction of Transdek's innovative Wedge trailer we are aiming to save on average 1,092 trunks a year, which would cut up to 348,000km (216,000 miles) from our routes," said James Parkinson, primary transport assistant contract manager, Boots UK.
"These significant savings support our goal to deliver retail products from our warehouses to Boots stores as efficiently as possible. As a responsible retailer, we are continually working with supply chain partners to reduce the impact that we have on the environment, and reduce our carbon dioxide (CO2) emissions."
The vehicles will have independent twin slide rear doors, which enable the doors to remain sealed up until docking is complete, as well as provide increased security for the load.
Transdek's managing director, Mark Adams, said: "We've worked closely with Boots UK over the past nine years to facilitate the integration of double deck vehicles in to its supply chain and to support the company's commitment to continuous improvement.
"We're delighted to extend this long term relationship to support the enhancement of the Boots UK supply chain operations through more efficient goods transport on its primary route network using our Wedge trailer."