Böwe Systec Group has taken a majority stake in supply chain software specialist Red Ledge.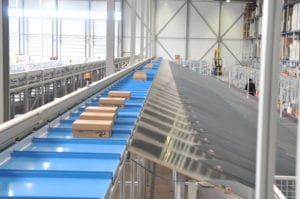 "With Red Ledge by our side not only can we supply the hardware, which is of course important and essential, but also the software that intelligently knits everything together. Red Ledge's warehouse management system and warehouse control system mean that we can offer our sorting customers substantial added value," said Böwe Systec managing director Dirk Van Vinckenroye.
"As a 'one-stop-shop' we want to be the first port of call for all our customers' intralogistics requirements," said Böwe Systec managing director Joachim Koschier. "They should be able to source everything from us," and the "acquisition of Red Ledge was therefore a logical step and is a cornerstone of our corporate strategy," he added.
Red Ledge managing director Andy O'Donnell said: "Working with Böwe Systec we will in future be able to undertake additional and larger projects in parcel and intralogistics markets."