Sir Richard Branson has joined the board of Hyperloop One, the company behind the world's first hyperloop system that can move goods and people at up to 670 miles an hour.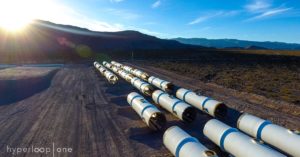 The company is being rebranded as Virgin Hyperloop One. "After visiting Hyperloop One's test site in Nevada and meeting its leadership team this past summer, I am convinced this ground-breaking technology will change transport as we know it and dramatically cut journey times," said Branson.
Josh Giegel, co-founder and president of engineering of Hyperloop One, said: "The combination of our proven technology and Virgin's expertise in transport, operations, safety and passenger experience will accelerate the commercialization phase of our company's development."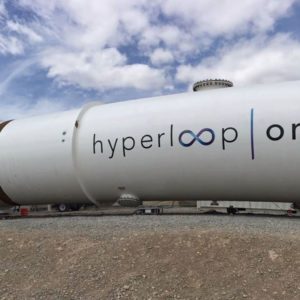 In a hyperloop system, the vehicle uses a linear electric motor to drive it through a low-pressure tube, floating above the track using magnetic levitation. It can glide at airline speeds for long distances due to ultra-low aerodynamic drag. Systems can be built on columns or tunnelled below ground.
The company reckons that the capital and operational costs of a Hyperloop system are two-thirds that of high-speed rail – it aims is to have systems operational by 2021.
The plan is to focus on a mixed-use cargo and passenger service in addition to the creation of a new passenger division.
The system runs on electricity. If the electricity were to be generated from wind or solar power, operations could be completely carbon neutral. The company says it has seen growing interest in the system from both governments and the private sector following tests at its Nevada test track "DevLoop" this past summer.
Shervin Pishevar, co-founder and executive chairman of Hyperloop One, said: "Virgin is an iconic brand and having Richard as an ally will help strengthen our mission to spread Hyperloop One throughout the world."