BluJay Solutions has warned supply chains not to under-estimate the impact that Brexit will have on the flow of goods come 1 January 2021, when the UK's transition period ends.
With supply chains currently concerned with coming out of the current lockdown of economies worldwide as a result of the Covid-19 pandemic it could be easy to overlook the impact of substantial changes to the flow of goods between the UK and EU member counties from next year.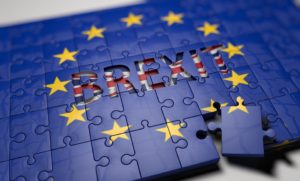 Speaking exclusively to Logistics Manager Paul Carroll​, general manager, UK customs at BluJay Solutions said: "We have known about frictionless borders for some time; they are a function of a single market and the Customs Union and as soon a Theresa May said we would be leaving the Customs Union we collectively gasped because the implications of that are substantial."
Carroll said that it had taken a while to filter out, but the implications meant that a declaration for moving goods across the border will be needed for the first time in 20 years.
"We have been waiting for the government to acknowledge that since that announcement. Now the line has been drawn in the sand that from the first of January 2021 we will require customs formalities. They take a range of different actions: tariffs, duty rates… it is a substantial value for things moving across that boarder."
Carroll explained that the actual physical declaration that takes place requires "data and understanding".
"HMRC said they would need 300 million declarations post-Brexit and given that about 65 million are being produced at the moment a fivefold increase is absolutely enormous. A typical import is £40, a typical export is £20 – just averaging that out across 300 million this is a fantastic burden on trade post-Brexit."
Carroll said that a lot of EU traders are not familiar with the tariff process: "If I wanted to purchase something from a supplier in France I would order the goods, the freight and put it in the warehouse. Post-Brexit France will have to do an export document to get it out of Europe and an import to get it into the UK. You have to factor both in, and it quickly becomes a substantial cost that the consumer will be paying for.
"On both sides there is simply not the skills-set. Both sides have not had to do this and do not have the infrastructure," but Carroll does say that BluJay conducts approximately 35% of all declarations at the moment.
"Infrastructure providers like ports are screaming out for support because they do not have any capacity for any delays with trucks that have failed customs checks."