The Chartered Institute of Logistics and Transport has called for collaboration to create "the most effective and effective solutions for outside the EU as a significant global player".
Following a meeting with transport secretary last week, CILT chief executive Kevin Richardson said: "Although we should be prepared for a no deal scenario, CILT will continue to highlight the disruption that such a situation will present to both UK and EU businesses and societies."
And, he warned: "Inaction is not an option."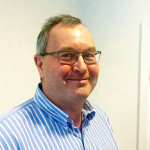 During the meeting, the institute called on the government to provide clarity on plans and timelines to assist businesses in their contingency planning; as well as to conduct research and assess logistics capacity against the demands of the nation under different scenarios, so that major gaps, risks and the implications for private and public sector investment can be determined. This should include assessments on access to non-UK EU labour on which the profession is heavily dependent.
A number of truck management plans are underway, focusing on the Kent corridor to accommodate queues if required and necessary because of restrictions beyond UK border points. Such queues would predominantly impact EU hauliers as well as those EU countries exporting to the UK. The Government believes that such issues should promote reasonable negotiations in the best interest of the European neighbourhood.
Plans already underway include; vehicle management planning within the UK for export flows, permit systems, International Driving Licences, bilateral agreements, European Conference of Ministers of Transport (ECMT) and Trailer Registration systems. It is not planned that additional checks at the border will be conducted, and risk based interventions – as currently undertaken for deep sea movements – may be used and potentially carried out away from ports of entry.
Richardson said: "One area that CILT has been advocating for many months is the importance of Authorised Economic Operator (AEO) accreditation as a means of supporting international supply chains in customs applications and processing."