The impending no-deal Brexit dilemma is drawing closer each day. Fewer than 5 months to go until Great Britain could be excluded from the European customs union.  This will bring about great problems that a Dutch 3PL has the solution for.
Freightways
It is called Freightways and has been in business since 1986 doing freight forwarding, warehousing, value added logistics, customs, fiscal representation and of course, order picking, packing & shipping. Centrally located in The Netherlands it is perfectly situated between the port of Rotterdam and Amsterdam airport (Schiphol). This means your goods can be shipped to any part of the world in the wink of an eye with help of the renowned Dutch infrastructure. This includes your trade with the EU of course, which will remain freely available without customs and tariffs.

No-deal Brexit
Starting next year goods shipped from the UK to Europe and Ireland will, in case of a no-deal Brexit, have to go through customs. This will occur when the EU and the British government cannot agree on a trade deal. Then the rules of the World Trade Organization will start to apply, meaning your products will be subdued to tariffs and border checks. This, in turn, will mean your products will take longer to reach their destination and at a higher cost than usual. Costs that will force you to drive your prices up so your customers will end up paying for it, making your product less competitive.
The delivery time will also be affected. At the moment Great Britain is in the process of creating more customs offices at their border and simultaneously training people to operate them. In spite of their best efforts, you should still expect delays. Especially at bottlenecks such as Dover. So without a trade agreement, the Brexit could cause your product to become more expensive and have a longer transit time. Potentially driving you out of the EU market.
Make a move
Is your company or your logistic partner UK based and are you worried about the Brexit and its consequences? Now would be the time to consider making a move. We know moving all your wares from the UK to The Netherlands is quite an endeavour, but it will benefit you in the long run. Your product will continue to roam freely through the European Union and Freightways is just as well-connected as your current logistic partner. If not better. They have a network of agents who operate on crucial locations and they are the Dutch partner of Fulfillment 4 Europe. And as an Authorized Economic Operator (AEO) they even enjoy certain benefits when trading throughout the EU.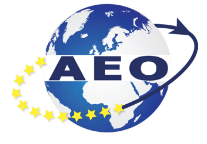 On top of that they are a regulated agent (known consignor) for air freight. This means your air freight will not be subdued to expensive screenings at the airport, saving you a fair bit of money. They are EKO-certified, so if your product is of an organic nature they are allowed to store and distribute it. They are also equipped and able to handle all your bonded stock. And your stock can be kept an eye on 24/7 through real time accessibility into the warehouse management system they use.
Last, but not least, customer support is a priority for them. Expect no waiting lines when you give them a call. Instead, expect to directly hear a friendly voice and the answer to any question you might have.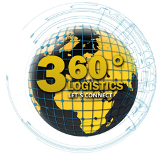 European Distribution Centre
Should you require more information, a quote or would you like to pay them a visit? Reach out to them at [email protected]. Or you can give them a call of course;+31 – (0)71 – 409 07 01