Tariff barriers resulting from Brexit could damage the UK commercial vehicle industry, the Society of Motor Manufacturers has warned as it published figures showing that exports of British-built vans, trucks and buses rose 11.6 per cent in the first half of 2017.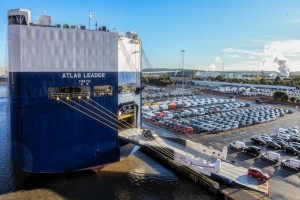 Some 95 per cent of exports are going to other EU countries and demand from the EU grew by 13.8 per cent as a result of growth following the recession. Every British van (24,447 vehicles) and almost two thirds (62.9 per cent) of trucks exported in the first half of 2017 were destined for EU fleets.
Exports account for almost two-thirds (63.5 per cent) of the commercial vehicles built in Britain.
In a clear reference to Brexit, the SMMT warned that any changes to tariff and non-tariff barriers or regulatory and labour issues would have a detrimental effect on the competitiveness of the industry.
SMMT chief Mike Hawes said: "The British and European vehicle manufacturing industries are highly integrated, and a beneficial relationship will take time to negotiate. This is why we need government to seek an interim arrangement that will maintain our place within the single market and customs union until this can be achieved."
Israel topped the list of largest markets outside of the EU, taking 1.2 per cent of all exports, followed by Australia (1.1 per cent), Hong Kong and Taiwan (both 0.6 per cent), and New Zealand (0.4 per cent).