Briggs Equipment has rebranded its specialist division 'Defence Logistic Support (DLS) as 'Briggs Defence'.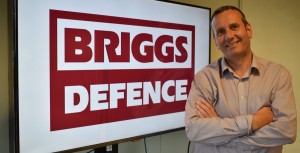 The company specialises on engineering services, asset management and equipment supply to the Ministry of Defence.
Gary Clements, strategic development director at Briggs Equipment said:
"Through our experience and strong relationships we fully understand the complex and evolving needs of the defence industry.
"As we seek to develop our relationships with the MoD and related agencies, having a distinct identity will strengthen our position, enabling us to build on the success of our MoD contract and the newly awarded Protected Engineering Equipment and Dantruck contracts. We are therefore delighted to officially launch Briggs Defence."