BT deploys Pelipod delivery lockers
BT has deployed Pelipod delivery lockers to help quicken the delivery of phone and broadband services by reducing the distance its engineers need to travel. The roll out follows the company's recent acquisition of Pelipod.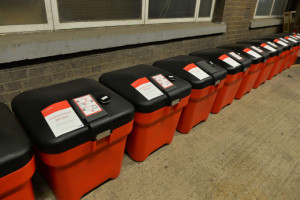 Pelipod lockers are internet connected, centrally monitored, and provide proof-of-delivery and collection. The deployment will begin in the Midlands, and continue nationwide at BT's strategic sites – several thousand lockers will be positioned in around 500 sites.
"Being part of BT is great news for Pelipod. We can have the best of both worlds – the continued innovation and creativity of our talented team with the security and opportunities of being part of a major company like BT," said Karl Wills, CEO of Pelipod."We're looking forward to working together to use our combined innovation to deliver business improvements for our customers and across BT."