Buffaload Logistics, the Huntingdon-based temperature controlled operator, has bought the on-going business of Davis Haulage which entered a company voluntary arrangement in April last year.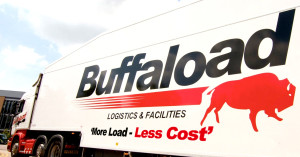 Davis, which is based in Crewe, specialises in chilled and ambient logistics.
Buffaload concluded negotiations to secure the on-going business, employee contracts and assets of Davis Haulage just before Christmas. Buffaload managing director Julie Feltwell said: "We are truly delighted to announce this important development in our growth plan. Buffaload has worked closely with Davis Haulage for the last two years and their reputation for high quality service fits well with our own 'customer-first' ethos."
Davis Haulage will be integrated into Buffaload's national storage and distribution network immediately.
"Davis Haulage has achieved great success in its field, largely owing to the high calibre and expertise of its management team and long-serving employees. Now, with the addition of Buffaload' s nationwide operation and depth of industry know-how, we are even better positioned to offer a diverse and market-leading service to food producers, retailers and businesses, large and small, throughout the UK," said Feltwell.