Visibility and agility are essential to running an efficient supply chain.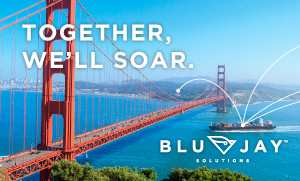 Yet in a recent industry study, only 13% of respondents said their visibility tool was integrated with a transport management or execution tool. That's missing a huge opportunity.
Learn more about the benefits of having true end-to-end visibility, connectivity, and control for your supply chain in the white paper: "Collaboration and Visibility: The Building Blocks of a Stronger, More Agile Supply Chain." Download the white paper now.