Burberry has set two new climate goals approved by the Science Based Target initiative to reduce emissions from both its direct operations and extended supply chain.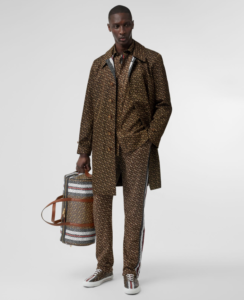 It aims to reduce greenhouse gas emissions from its direct operations, including electricity and gas consumption at its sites, by 95 per cent by 2022 from a 2016 base year and to reduce indirect emissions in its extended supply chain, such as the sourcing of new materials and manufacturing) by 30 per cent by 2030 from a 2016 base year.
The goals build on Burberry's existing environmental targets in its responsibility strategy to 2022. It is already carbon neutral across the Americas region, EMEIA retail stores and UK operations.
"At Burberry, we are passionate about building a more sustainable future and setting these new targets in line with the latest climate science is an important milestone for us," said Burberry vice president, corporate responsibility Pam Batty. "For the first time, we are setting targets for greenhouse gas emissions that apply to our extended supply chain, which is a significant addition to our already ambitious target of becoming carbon neutral in our own operational energy use by 2022. Changing the system requires collaboration, and we will be working closely with our supply chain partners to take the action needed to stay on track and achieve our goals."
Fashion leaders set out plan to cut greenhouse gas emissions