New business wins rose 14 per cent at Ceva in 2014, with ocean freight wins up 30 per cent and air freight wins up 14 per cent. The company said the new business pipeline was the strongest for two years.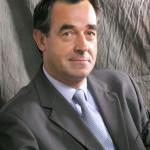 Fourth quarter revenue of $2 billion was up 3.5 per cent in constant currency and down 1.3 per cent as reported. Adjusted EBITDA was up 33.9 per cent year-on-year, excluding a one-time pension curtailment gain in the fourth quarter of 2013. Adjusted EBITDA including the pension curtailment was down 2.6 per cent year-on-year.
"The fourth quarter caps a productive year of building Ceva's competitive advantage," said CEO Xavier Urbain. "We enter 2015 with an executive management team of seasoned industry leaders and a go-to-market strategy based upon business lines in freight management (air freight and ocean freight) and contract logistics to enhance customer value.
"On 1 January, 2015, we implemented our new local-based operating model to drive operations excellence in our global network and to be a more responsive and innovative partner to our customers. Our customers' reaction to our progress is highly positive, as evidenced by Q4's top line growth."
Ceva now has 17 local geographic clusters of countries featuring uniform governance and business rules. The aim is to increase the responsibility of local leadership allowing for faster decision-making, and greater agility and responsiveness to emerging and established market opportunities.
For the full year, revenue was down four per cent to $7.8 bn ($8.2bn in 2013). Adjusted EBITDA was $242m in 2014 compared to $277m in 2013.
Revenue in freight management decreased by 3.4 per cent mainly due to the effect of exchange rates and to lower air freight volumes in the first half of the year.
Revenue in contract logistics decreased by 4.5 per cent in 2014, mainly due to the effect of exchange rates and lower volumes in some key markets, notably in Asia Pacific and some countries in Europe.
A continued focus on terminating low margin or loss making contracts also impacted contract logistics revenues in 2014.