The Cabinet Office is urging exporters and import to and from the EU to prepare for the end of the Brexit transition period on 1 January 2021, by applying for EU EORI number or registering with the relevant Customs Authority.
The call, backed by an advertising campaign, comes just days after European Commission warned businesses in the EU of the need for full border customs checks on trade with the UK from January 2021.
The Cabinet Office said that the awareness campaign would run alongside the UK's continued negotiations with the EU, and reiterated its position that the UK is leaving the single market and customs union at the end of the year.
It said that as a result most of the actions businesses and citizens are being asked to take will need to be completed regardless of the outcome of negotiations.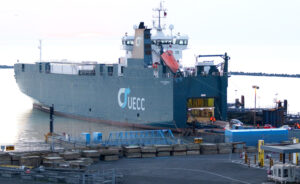 The Cabinet Office has also announced an £705 million funding package in 2020 and 2021 for border infrastructure, jobs and technology.
The funding will include up to £470 million to build the port and inland infrastructure needed to ensure compliance with new customs procedures and controls.
The Cabinet Office also said it was taking "exceptional action" to build new border infrastructure inland where there is no space at ports. It said that where ports have space to build on site they will get one-off financial support to ensure the right infrastructure is in place.
It also said it would make more than £100 million available to develop HMRC systems to reduce the burden on traders, alongside additional investment in technology to "ensure that new controls can be fully implemented in a 'roll-on, roll -off" environment".
The announcements follow reports over the weekend that a 27 acre 'Brexit customs clearance' site near Ashford, Kent, is to be acquired by the Department for Transport.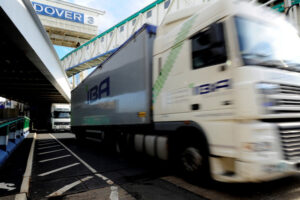 The Cabinet Office also said that some areas of UK-wide guidance published will not be applicable for trade between Northern Ireland and the European Union, until negotiations have concluded with the EU.
It said that initial guidance specific to Northern Ireland would be published "in the coming weeks" and will continue to be issued throughout the transition period.
Chancellor of the Duchy of Lancaster Michael Gove said: "At the end of this year we are leaving the single market and Customs Union regardless of the type of agreement we reach with the EU. This will bring changes and significant opportunities for which we all need to prepare.
"While we have already made great progress in getting ready for this moment, there are actions that businesses and citizens must take now to ensure we are ready to hit the ground running as a fully independent United Kingdom."